I'm super pumped to be linking up with
Jasmine
over at
Buzzing with Mrs. McClain
for the You Oughta Know blog hop! I love the premise of this blog hop- just share something that you think other teachers should know about. I chose to share my favorite website to help students study-
cram
.
Cram is a digital and mobile flashcard system to help students study. You can create your own flashcards, or choose ones that others have created and published as "public."

Seriously, it couldn't be easier to search for flashcards, and there are A TON of them available. As I'm writing this there are 96,734,555 flash card sets available to search through. I did a quick search for "multiplication facts" and come up with 1,073 results.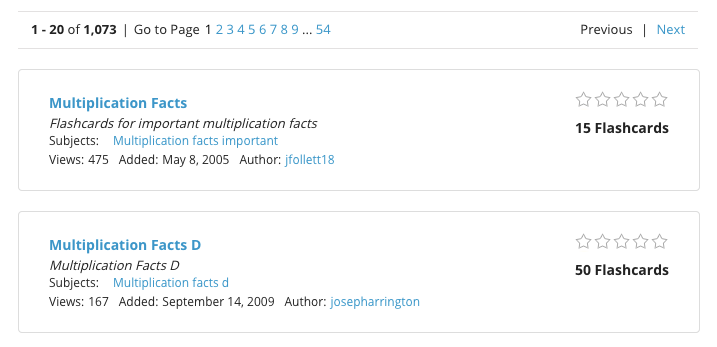 That isn't to say they were all high quality, some were seriously below my students ability (think ones and twos tables) and some where just plain wrong (5 x 12 will never be 48), but I like the variety available.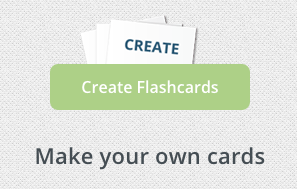 I generally use the "create a flashcard the most in my classroom. When we have an upcoming test, I load important terms into Cram. If my students were older, I would ask them to create their own flashcards, but we are still learning to study in addition to learning the information.

In the "description" section I put in my last name in addition to the subject matter to make it easier for the students to find when they search. Once they find the flashcards, they have tons of choices for how to study.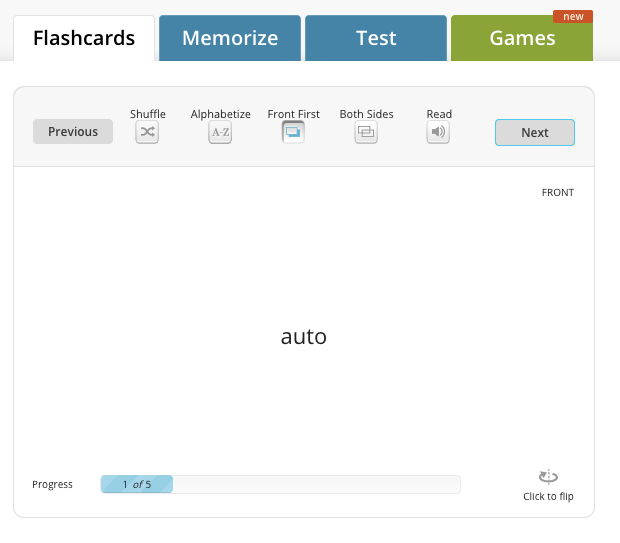 The first way just to use them as traditional flashcards. See the card, check your answer on the back. You can cycle through them over and over again in the order you entered them or in alphabetical order. This isn't the most efficient way to study, in my opinion. Going over the ones you have learned already over and over again isn't the best use of time.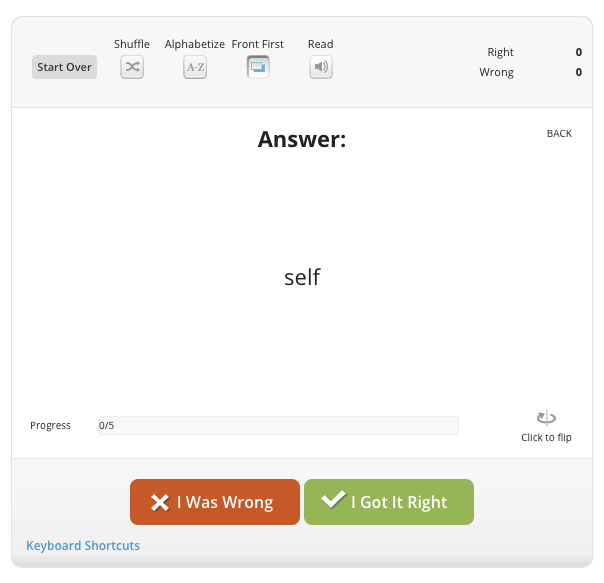 The "memorize" tab is the one I find most useful. As you go through flashcards, you mark each one as right or wrong as you check your answer. Once you complete the first round, you go through the ones you got wrong again. After you complete that, you are back to going over the ones you got wrong again, and so on. This helps the kids focus on the information they are struggling with and not waste time on things they already know.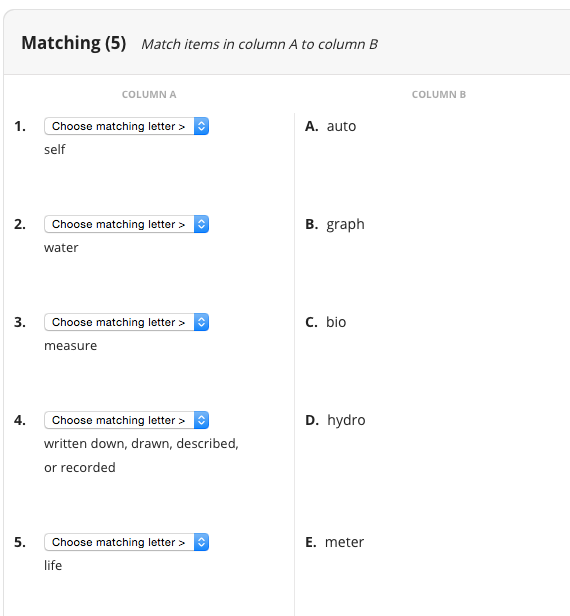 There is also a "test" section, but I am not crazy about it. You have to match the front of the cards to the back of the cards, and it can be seriously confusing. I don't use this option very much. There is a game section, too, but I only let my student use that at home or if they have mastered the current flashcards. For really tough topics, there is also an option to add a hint for the answer. I love that! It gives one more chance to have the information come from the student.
Finally, the app. I love a good app! You can do everything you can do on the website, but on the go. This is where I use them in my own classroom- through our iPads. It's a great way to allow some independent studying. I sometimes use them as a station during classroom learning, as well.
Best part of all,
Cram
is free to use. There is an upgrade option if you would like an ad-free experience with image enhanced flashcards, but I have not had a need for it. The ads do get annoying, but not enough that I feel the need to pay to get rid of them.
Head on over to the rest of the blogs on the blog hop to check out some fun new ideas!